21 Ways to Win in Multiple Offer Situations by Guest Blogger Debbie Reynolds
How to Win in Multiple Offer Situations? -- Here are 21 Ways to win in Multiple Offer Situations
 
So many markets across the country have limited inventory resulting in multiple offers. This puts stress on agents and buyers and leaves sellers with big smiles on their faces. With so many buyers rallying for the same homes, many buyers are left disappointed. Clarksville, TN's market has become very limited creating these multiple offer situations.
Markets are different and some are fueled by loan limits and appraisal contingencies. Agents through ActiveRain contributed ideas to come out on the winning side and these suggestions have a lot of merit. These posts were posted through a contest on how to compete in a Hot Market. I have added a few of my own.
Taking another look at these strategies will bring to mind some forgotten approaches, new twists and combinations that could give you the winning edge.
1. Buyers need to be informed by their agents when a market is hot. Taking quick action with a strong bid could get the offer into the winners gate.
2. An experienced agent knows how to move fast and look out for your interest. It is wise to listen to the advice of experience and use the honed negotiation skills of the agent.
3. Agents that are respected by their peers can have an advantage because they have developed relationships and recognized as professionals. That advantage can work in your best interest. If there are competing similar offers, it may be decided by who the listing agent trusts the most.
4. Look now not later. Waiting will cause you to lose out. Find some time on your lunch hour or if couples have to make the decision, go at different times.
5. Get with a lender to have your finances ready to go. A strong pre-approval letter from a quality lender is powerful.
6. Cash still is respected especially when a seller needs to move fast. In most cases it will beat the same offer that requires financing.
7. Make an immediate decision when you see it. Other will if you don't.
8. Have your agent talk to the seller's agent before the offer is written to see what the hot buttons might be. If you can oblige in your offer, that might be the magic formula. Give the seller what they need.
9. Most of the time you will only get one shot. Make it a good one and consider offering over list price. If you really want it, that may be what it takes to beat out other offers.
10. Keep the offer clean with as few contingencies as possible. A home inspection can be done and you can reserve your contingency for the serious issues only or make it for informational purposes. This has risks so talk with your agent to make sure you are doing the right thing.
11. Appraisals and loan contingencies means there is an out for the buyer. Consider making your offer contingency-free to sway the seller that you mean business.
12. Do it right the first time. Complete all forms, contracts and addenda needed to make the offer complete.
13. If the property is in an HOA neighborhood, do your homework beforehand and get your questions answered so no delays or contingencies result that could keep your offer from being accepted.
14. In some cases a letter from the buyers stating how much they like the home can impress the seller. There have been cases where a seller took less money because they like the buyers and wanted them to have their home.
15. A photo from the buyer or a drawing from the buyers' children can break down barriers and real interest and love for the home.
16. Don't just text or email but call the agent to notify that an offer is on the way. You don't need you offer sitting in the Email In-box with a hundred other emails. You need your offer presented now. Time is of the Essence.
17. Have the buyer's agent present the offer and humanize the buyer to the seller. Many cases the seller is still emotionally connected and you can use these emotions in your favor with a buyer that loves the home or a feature.
18. Escalation clauses increase your offer as other offers come in that would likely beat your offer. This is a bit complicated so you need an agent that understand this principle to strategize with you.
19. Make a bold statement with your earnest money. A big check can make a seller stand up and take notice. It shows commitment  and financial strength.
20. Quick response times can win the offer if the seller is willing to commit. Urgency shows great interest and strength and can impress a seller that the home will be closed quickly too.
21. Don't make it complicated. Keep it simple. Sellers don't like tricky offers that can trip them up.
Experience matters when it comes to choosing an agent.  You can read all the strategies and advice given in the Hot Market Contest here.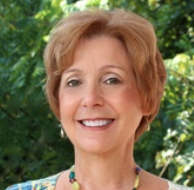 Debbie Reynolds is one of our preferred Realtors.  If you are in need of an excellent Realtor® in Clarksville TN call her at 931-320-6730